Selecting the color of your choice for your home is merely one-third of the planning process. The paint in the container is equally important as the choice of the primer. Resist the temptation to go for the cheapest paint as it will only give you frustration and nothing else.
Just like fine wine, you will find good paint, standard paint, and amazing paint. Once you get to know what to search and where to search for you will realize the mistakes you have been making while selecting the wall paint for your house.
Better late than never! Examine the essential factors necessary for generating outstanding wall paint ideas and everything surrounding such a selection process.
Image Credit: iStock/Borodatch
I) Don't Pick Your Paint Color First
Most readers will get startled by reading this as they are here to gather information about wall painting ideas. But this statement cannot be truer.
It is quite natural to think about the most important things first and to find a solution to your problem. But it will be beneficial if you keep aside the thought of color selection in the first instance.
Image Credit: iStock/alfexe
This is because it is much easier to match the color of your room walls with the décor and the other interior belongings than matching the décor with the color.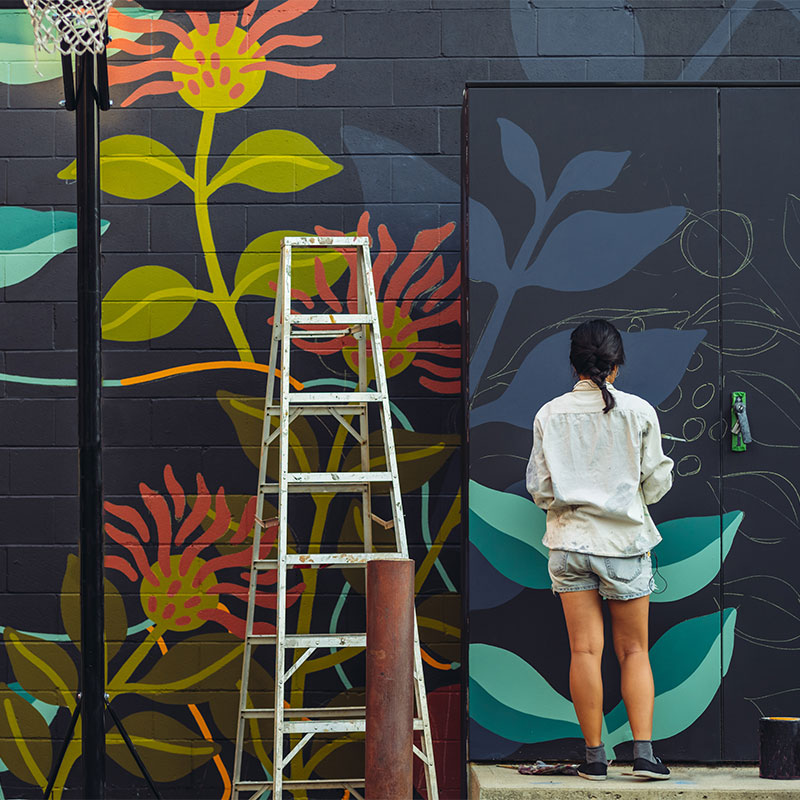 Image Credit: iStock/Sisoje
II) Start Your Search With An Inspiration
Browsing the internet is a great way to start while selecting the paint colors of your house walls. All you need is an inspiration to start your search process.
Match color combinations for each room separately and shortlist those that catch your eye. But do not rush to the conclusion as this is just the beginning. You need to go through a series of steps before you can finally decide on your room's wall color.
After going through a number of these board combinations you will get an idea of which color and style best matches your rooms. What you might have thought initially would have been your ultimate choice might get changed with further consultation.
III) Prefer To Stay Neutral
Selecting any color of your choice for your wall paint is not the end. You need to decide which part of your room you want to put more emphasis. If it is the walls, then choose any bright color that you like.
And if you like your room walls to be the center of attraction then everything else in the room should be neutral. This will ensure that none of your room accessories are competing with the glow and appeal of the walls.
For this reason, bright colors for the bathroom works quite well as almost everything else in there are neutral.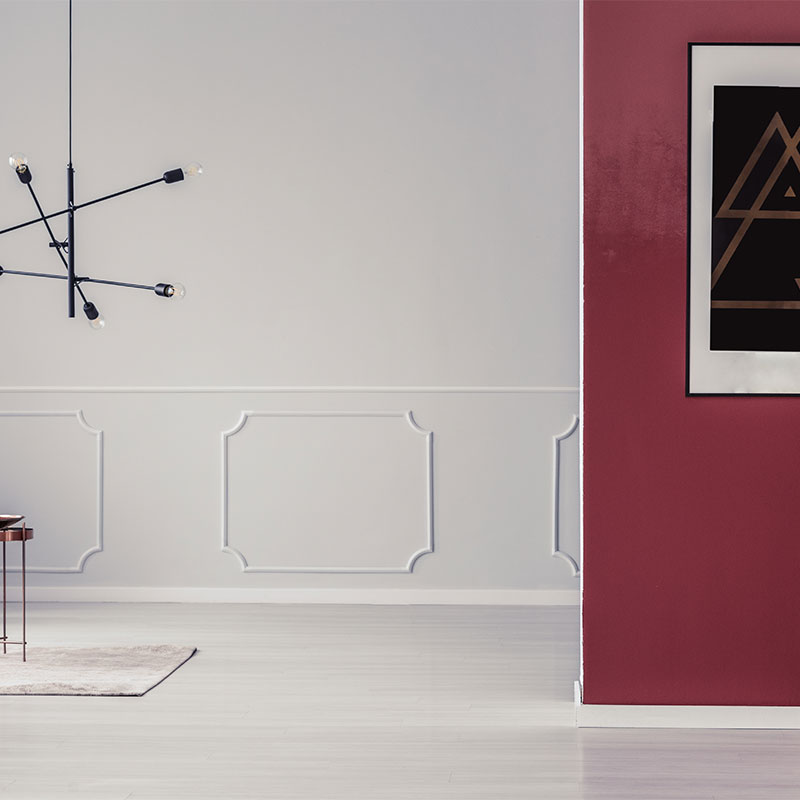 Image Credit: iStock/KatarzynaBialasiewicz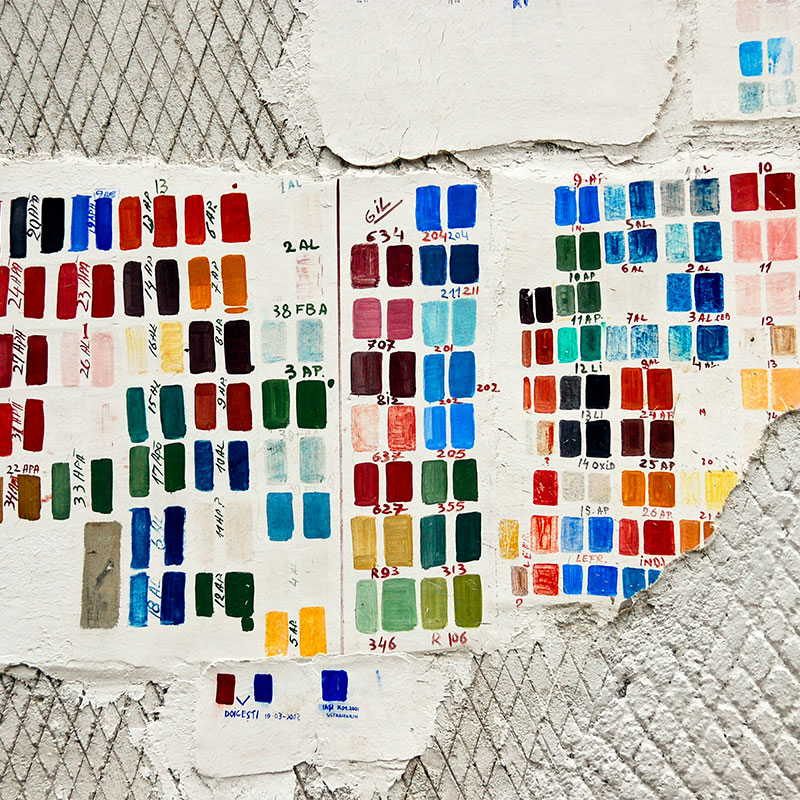 Image Credit: iStock/Dan Totilca
IV) Use Testers For Your Room Color
Buy testers for the color or shades that you have shortlisted. Paint a large portion of the wall on different walls to observe the effect of light on the colors. The effect also changes at different times of the day.
Refrain from testing the colors on white walls as it will mix with the colors to give a lighter appearance. Paint a larger test area so that you get a better feel of the appearance. You need to leave the test area for about a week so that you can observe the changes and effects it shows at different times of the day.
Almost all reputed brands provide testers for their clients. It is safer to check the color contrast before applying it as the final choice for your wall colors. Moreover, the leftover samples from your testing can be used for final touch-ups and other small painting areas.
V) Test The Colors Against Fabrics And Furniture
Testing the colors on the walls is not enough. You need to match it with the color of your furniture and fabrics in the room.
To get a better feeling you can paint a piece of poster board and hold it against the furniture. Matching it with the colors should not be your priority, instead, you should see whether the undertones go nicely. Getting a good color contrast should be your ultimate aim.
VI) Choose The Right Sheen
When starting a painting project you must take into consideration the sheen, which refers to the glossy level of the paint. Higher the glossy level, shinier will be the surface and the more scrubbable will be the surface.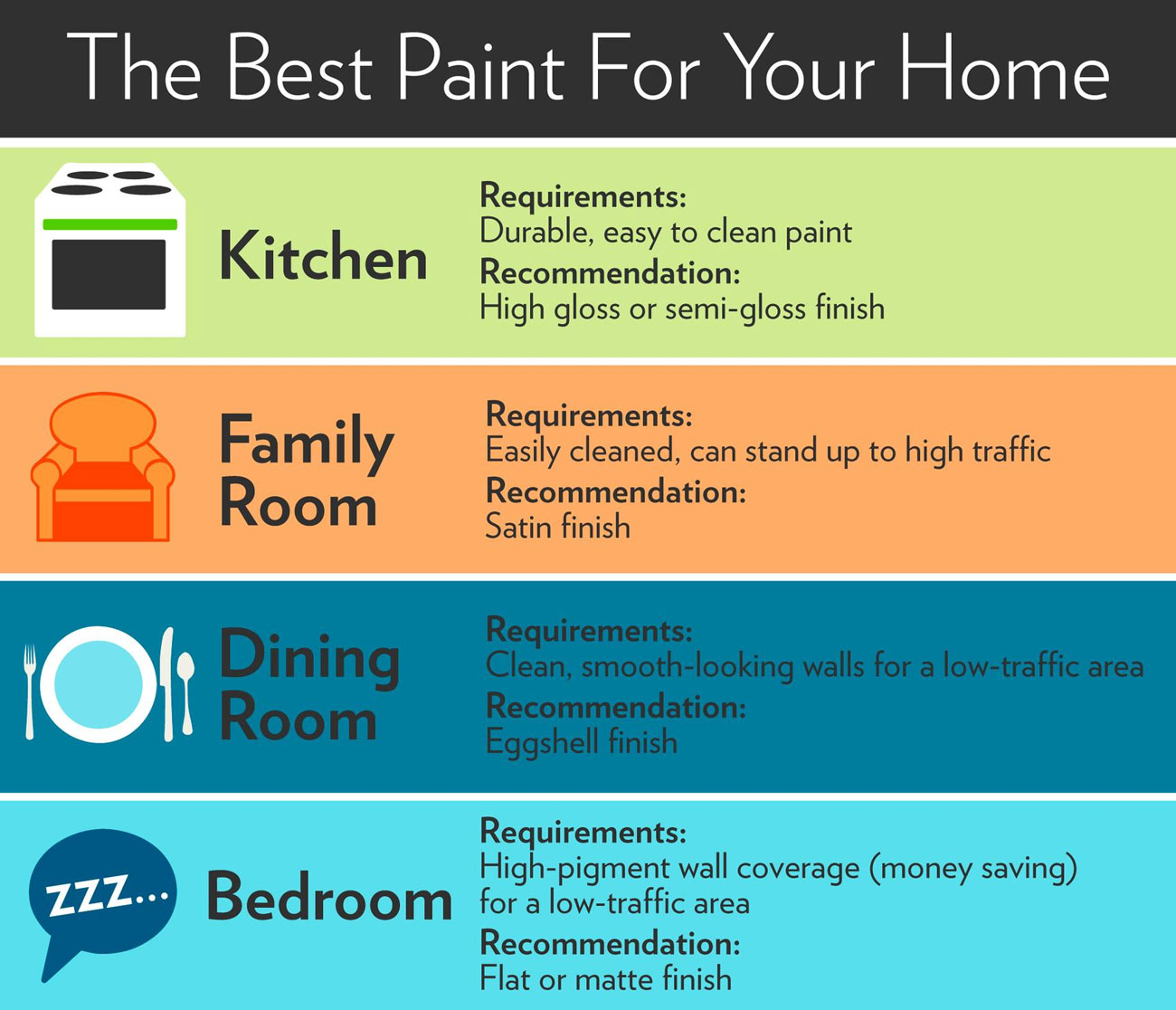 Image Credit: HouseLogic.com
Accordingly, various types of sheens will be suitable for different parts of a house. Some of the finish choices available to a user are as follows –
• Flat/Matte sheen is suitable for areas like master bedrooms and formal dining spaces. They provide little or no shine with a beautiful finish and are appropriate for covering up minor surface imperfections.
These are useful for rooms where scuff marks, stains, and fingerprints are likely to occur.
• Eggshell Enamel has a shinier surface in comparison to the matte or flat option. These paints are more scrubbable and washable and offer high durability.
They are more suitable for moderate traffic areas such as living rooms.
• Satin goes a step ahead in scrubbability and washability than eggshell paints. It offers easy clean with not much shine suitable for areas that have moisture.
Due to its easy wiping option, it is suitable for bathroom and kitchen areas.
• Semi-gloss paint offers the utmost durability. They are used commonly in children's rooms and areas with high moisture such as bathrooms.
These are a great option for families with children and pets but on the other hand, it is likely to highlight any imperfections on the wall.
• High-gloss paints have a high reflective capability and are useful for highlighting details like decorative molding and trim. They are the best choice for cabinet painting and doors or areas that encounter frequent wear and tear.
They offer an attractive high impact finish when applied on prepped surfaces.
• Ceiling flats are exclusively designed for the ceilings. These are known to be extra spatter-resistant with no sheen. They are best for hiding wall imperfections.
After knowing about the various types of sheen and the effect each one gives to the wall surface, you can easily select the most suitable one that will be suitable for your purpose.
But always go through the technical data, product label and safety data sheet for safe and proper application.
VII) Understand The Undertones
The best way to test color texture and brightness is to use the darkest color on the strip. This will save you from choosing a paint that is too dark for your wall paint. This is perhaps the safest method to effectively test paint colors for your house walls.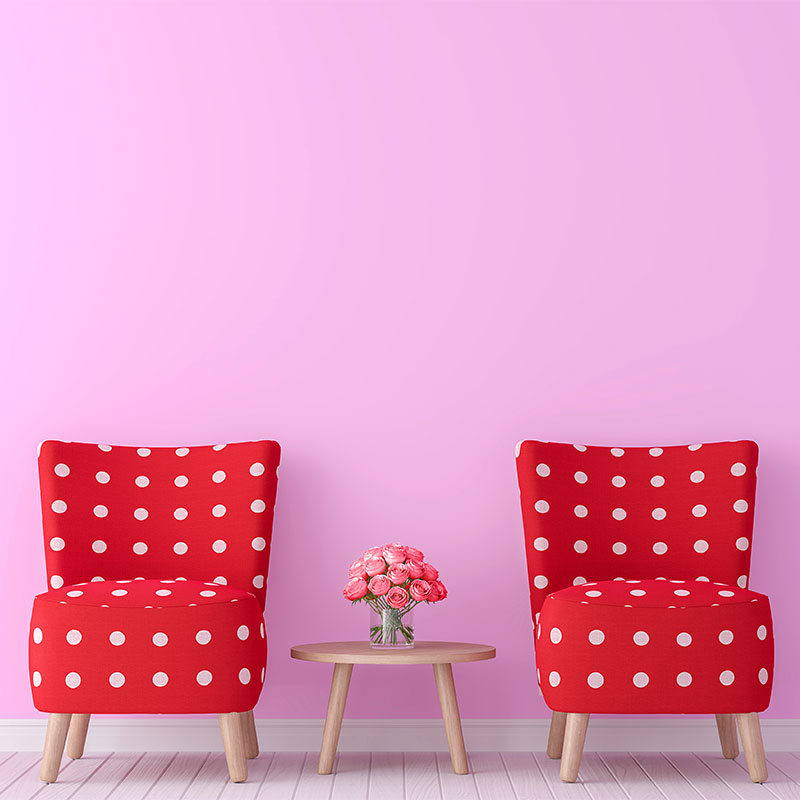 Image Credit: iStock/runna10
VIII) Choose A Color Theme For Your Entire House
This does not mean that you will have to paint your entire house with the same color. But this is applicable for those rooms that open into one another. You would want to observe how one room looks like when seeing from the other.
To play it safe you should go with one color and that too a few shades lighter or darker in comparison to the adjacent room. This is a great way to add interest and depth to a place.
Model homes are the perfect example of showcasing a color theme throughout the entire house. The living space is typically left neutral with other rooms featuring the accent colors. Of course, kids' bedrooms are always an exception.
IX) Steer Clear Of Trend
Most people are inclined to select a color for a home based on the prevailing trend or fad. But it is highly recommended not to go after the color trends as it is always changing. What the trend is today will become outdated tomorrow.
Social media is a great source of inspiration, but it mostly follows the trend. So, be careful while referring such sources for choosing your wall colors.
Even though it is not difficult to repaint your wall every year but it is not something you'll want to do every year.
So, even if you prefer to go with the trend select accessories that can easily be replaced and have a complementary wall paint that is more timeless.
X) Consider Your Home As A Whole
One of the biggest mistakes that people make when painting their home is concentrating on one room at a time. But this should not be the case as you need to consider your entire house as a whole.
Even if you cannot match it with the entire house, at least the same floors should have a color palette. The wall colors of the rooms must complement each other on the same floor.
Factors To Consider When Selecting Wall Paint
There are certain things that influence the choice of wall paint. These include –
• Color Richness
How deep is the color that you have chosen? How much exposed will it be to the external elements?
Choose paints that are tinted with proprietary colorants and formulated with custom resins. This will ensure that the colors remain vibrant for a longer period of time.
There are some colors whose ColorLock Technology enables holding deeper and richer colors better than others. Opt for those variations for longer lasting wall paint.
• Washability
This consideration is essential for high traffic zones in your house like the kitchen, hallway, and trim.
Choose the ones that are formulated to hold repeated cleanups with compromising the finish or richness of the color.
Keep in mind that the shinier the surface, the easier it will be to clean. Check the scrubbability and washability of paint, before you consider it for your wall paint.
• Coverage
How many coats are you planning to apply? This quality is necessary when you have opted for a deep color or trying to cover any existing paint.
You can also opt for self-priming paints, i.e. both a primer and a paint in one. This will help to cover dark colors and flaws and get your job done without any hassle.
Ask for a tester before you make the final choice.
• Smell Factor
The Volatile Organic Compounds or harmful chemicals present in the paint is responsible for the paint fumes.
For example: A low-VOC paint is known to contain 50 grams or lesser per liter of the chemical whereas a zero-VOC paint contains about 5 grams per liter of the chemical.
Most reputed paint companies follow some of the strictest environmental standards while maintaining the exceptional performance of the paint.
Next time you plan to paint your house in Princeton keep the above factors in mind that can help you have an amazing painting experience.
Paint Color Mistakes To Avoid
If you have ever thought of painting your house you must have realized how agonizing the difference between "Daylight Yellow" and "Sunshine Yellow" can be. Choosing a color isn't something that should be taken lightly as it sets the perfect tone to a room's ambiance.
However, in the process of choosing a suitable wall color, most people tend to commit certain house painting mistakes which must be avoided at all cost.
• Painting The Ceiling Flat White
The biggest wall in the room, i.e. the ceiling, often goes unnoticed. Perhaps it is the last portion of a room which people think of while painting.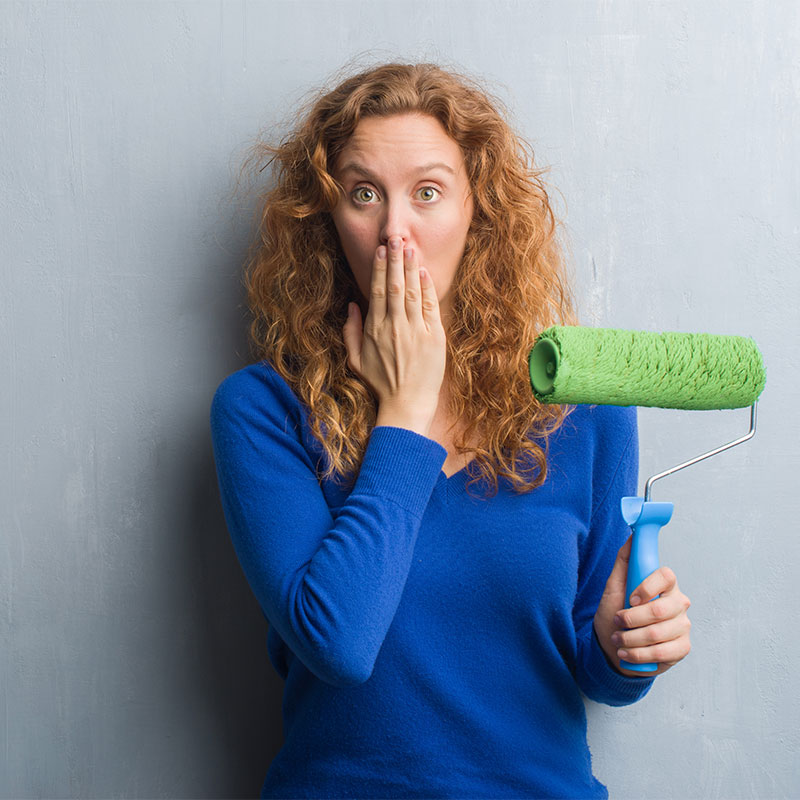 Image Credit: iStock/AaronAmat
You should never paint a ceiling stark white or textured as all white paint contains a bit of gray which takes down the appearance of the room. Instead, choose cream shades that will complement the color of the room better.
• Getting Too Matchy
It might apparently seem quite easy to match things up and get a fabric swatch to the paint counter. But that should not be your aim.
Matching the color of your room walls to the fabric color of the furniture will look to strong and boring to the residents and other visitors. Instead, try to find a grayed out version of the color that will contrast the fabric color better.
• Ignoring The Palate Cleansing Elements
Once you get hold of the color of your choice, it's easy to apply it on the walls of your room. But the biggest mistake that most users tend to make is to leave out the palette cleansing elements that balance with the neutrals.
When opting for colorful and exciting colors you should include architectural elements of white and gray to give your eyes some place to rest.
• Using Different Color Schemes For Each Room
You will realize the difference when you have totally different color schemes for your rooms. Even if you do not use the same colors for all the rooms, you will at least want them to be connected to one another.
Never choose colors as if a room appears to be completely isolated from the others. All the rooms together complete the entire appearance of the house.
• Forgetting To Make The Impact Finish
Darker colors can appear too flat if you do not use a high-luster finish along with it. For instance, an eggshell finish can contrast the intensity of a rich hue.
If you decide to follow such a route, you need to do your homework first and then step out into the practical scenario.
Skim-coating the walls can truly help when you are thinking of using a high-luster paint finish. Good prep will help you get a rich and glossy finish for your walls by avoiding the risk of lacquering.
• Using The Same Color Palette Everywhere
Do not think of faithfully sticking to your favorite hue for every room as it will emit an uptight vibe. You need to realize when to pull back.
A double-colored scheme can work out better, but there needs to be some relief. Or else it will make the appearance too stiff.
• Select One-dimensional Hue
Colors that have no depth in their hue are oddly fluorescent. This will appear too bright and can be visually displeasing.
Though you might not be able to draw a clear difference with the other colors, but failure to recognize it can turn out to be consequential at the later stages. For that reason, creamsicle sometimes appears to look cone orange on the wall.
• Trying To Find A Color That Will Last Forever
With so many hassles associated with painting a house, most painters try to find a permanent solution to such a requirement.
Also, it is a common tendency to go back to the same style that you have always had in your rooms. But it is more like a personal style that can take up a new look with innovative paint colors and latest developments. You can play with the room colors as it evolves to take new looks and appearance.
• Playing It Too Safe
Trying to avoid these painting mistakes, it should not look like you have played it too safe. If you opt to go with a palette of neutral colors remember to add a few brighter ones that will complement the looks.
One of the biggest mistakes that most people tend to commit is not using enough contrast with the neutrals.
Include elements that add intense personality. Otherwise, it will appear too boring.
Why Should You Hire A Professional Painting Company?
While some homeowners choose to take the painting work of their home in their own hands, it often turns out to be unsatisfactory. The tedious hours of effort and the lack of proper experience ultimately lead to a less satisfying outcome.
There are several reasons for seeking help from a professional painting company some of which are as follows –
i) Pre-painting Preparation
Selecting the desired paint, purchasing it from the market and starting the paintwork are not going to give you a positive outcome. There are a host of other things that need to be arranged before starting the work.
Your wall has to be properly prepared, removing all the existing stains, scratches, cracks, and bumps for a long-lasting effect of the paintwork.
Professional painters use high-quality putty and sand down all rough areas and bump to provide a smooth finish to the painting done over it.
ii) Choosing The Right Paint For You
While an average seller can give you a basic explanation of the variety of paints, professional painters are aware of the chemical makeup of paint and the science behind it.
They are aware of the different types of paints available in the market and the one that will be most suitable for your rooms.
They can also elaborate on the type of paint that will be suitable for different surfaces like wood, drywall, plaster, and metal.
iii) Quality Paint Products
To a layman, all variations of a specific color of paint are the same. It is almost impossible to distinguish between an average paint and the one of premium quality.
Moreover, you may not know the number of coats that will be required to achieve the desired look.
It is only through the help of a professional painting company it will be possible to have answers to all these questions.
iv) Professional Grade Equipment And Tools
With the appropriate tools, any paint work can be performed efficiently and effectively. Only a professional who has the experience of painting knows best when to apply which paint brush.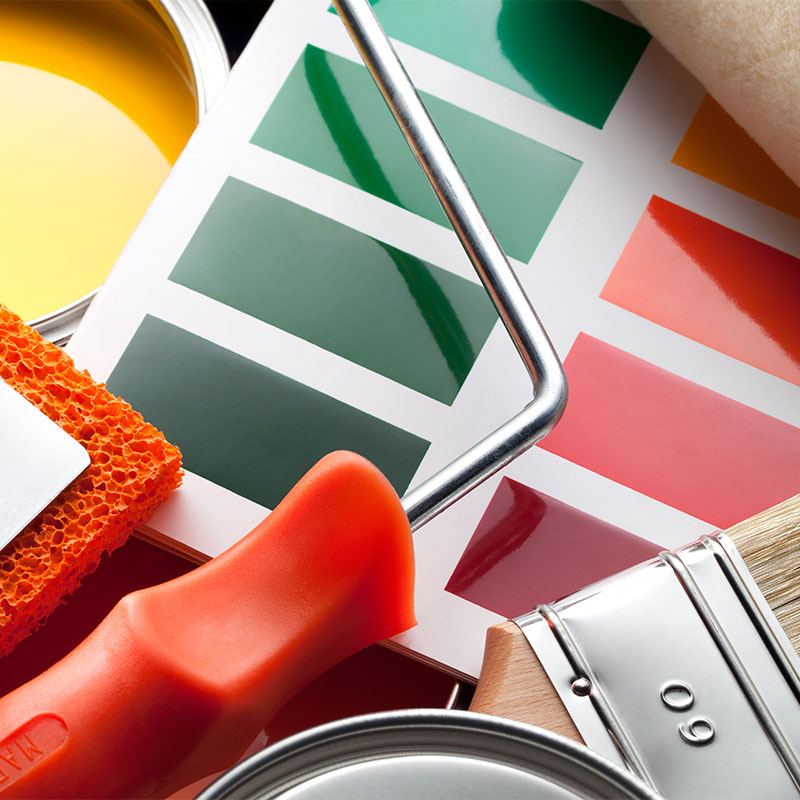 Image Credit: iStock/malerapaso
Apart from that, they have the right border tape, ladders, drop-cloths, extension rods, rollers, and brushes to handle any and every paint job with ease.
Therefore, it is better to seek professional help for all the interior and exterior paint work for your house rather than regretting later.