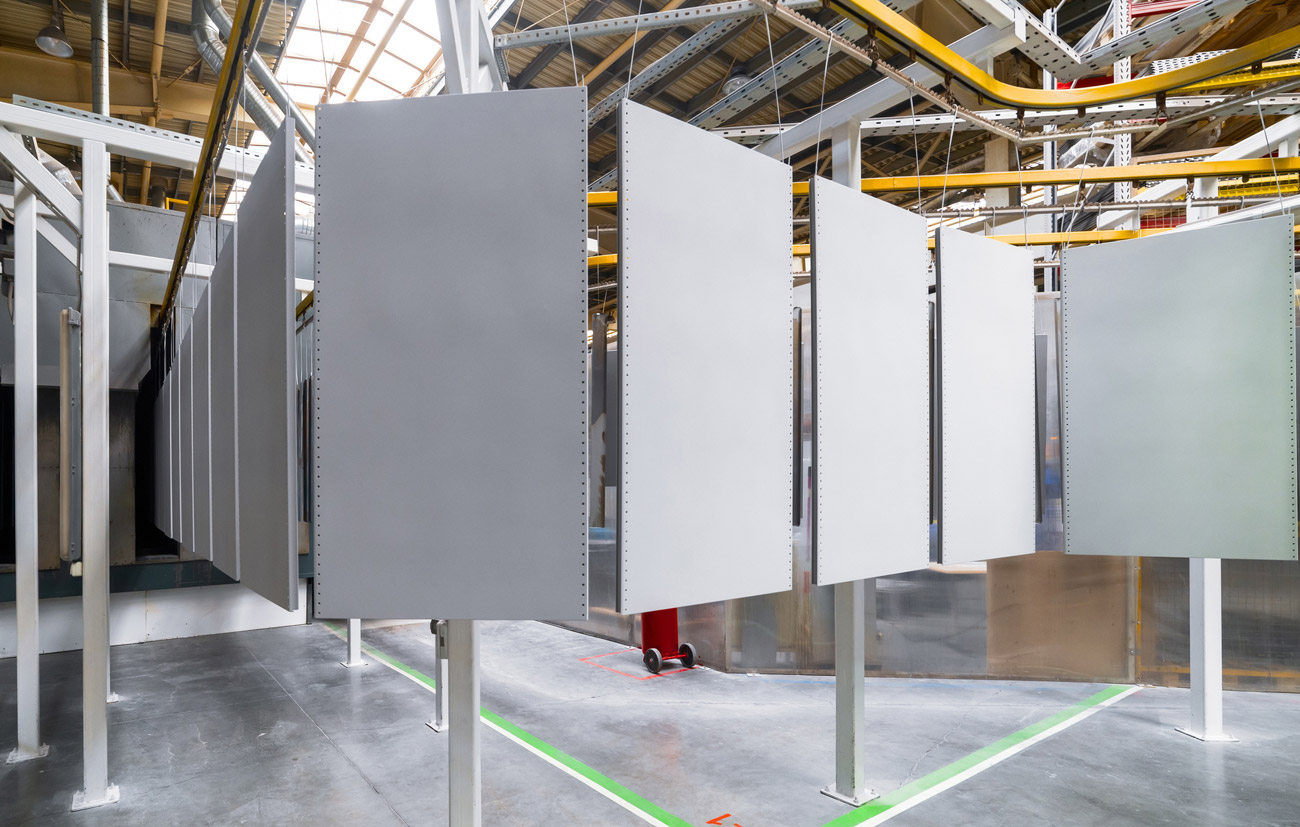 Image credit: iStock/Nordroden
Electrostatic painting is a method that uses positively charged paint particles through a specialized gun for coating grounded metal surfaces. The charged particles stick to the grounded surface of the wall without causing much waste or overspray.
In this article, we will go over the process, how it works, and its pros and cons.
Electrostatic Painting Process—How Does Electrostatic Painting Work?
Electrostatic painting process is used a lot in the automotive industry. However, it may also work for your home or office. It is also used in various commercial applications, including railings, metal fencing, windows and doors.
The process involves electrostatic painting equipment such as an HVLP (high volume, low pressure) sprayer or a gun. Moreover, there are painting materials, such as thinner and masking materials.
A painting professional will usually follow this procedure:
Inspect the site and give you a quote
Schedule your appointment
Mask the area off
Ground metal
Apply paint
Clean all the masking materials and remove equipment
Usually, the painted surface will dry completely in 24 hours. However, your professional will let you know when you can use your painted surfaces.
Where To Apply Electrostatic Paint?
You may use electrostatic paint for a variety of applications. In home, you may use it to paint oddly-shaped household components. It may be applied to most surfaces with the appropriate preparation.
Electrostatic Paint Colors
Almost any color that you can buy in a standard version is available in electrostatic paint. Your professional service provider may also color match to any existing palate as well.
Electrostatic Painting Pros And Cons
Other than the limited use of electrostatic paint, there is another con: that it is expensive. The electrostatic paint sprayer can cost anywhere from $5,000 to $12,000, or even more. However, this does not increase your price a lot when you get the service from a professional. Moreover, the savings you will have from low waste will definitely offset the upfront investment.
In this regard, the pros of the process are:
The process is durable.
It offers on-site application.
It offers low waste.
It provides an even finish.
The cons of the process are:
The process is expensive than standard painting.
The process is only for metal objects.
Wrapping Up
In this article, we highlighted what an electrostatic painting is, what the process entails, where it can be used, and its pros and cons.
If you're looking for electrostatic paint sprayer in NJ, get in touch with Princeton Painters!