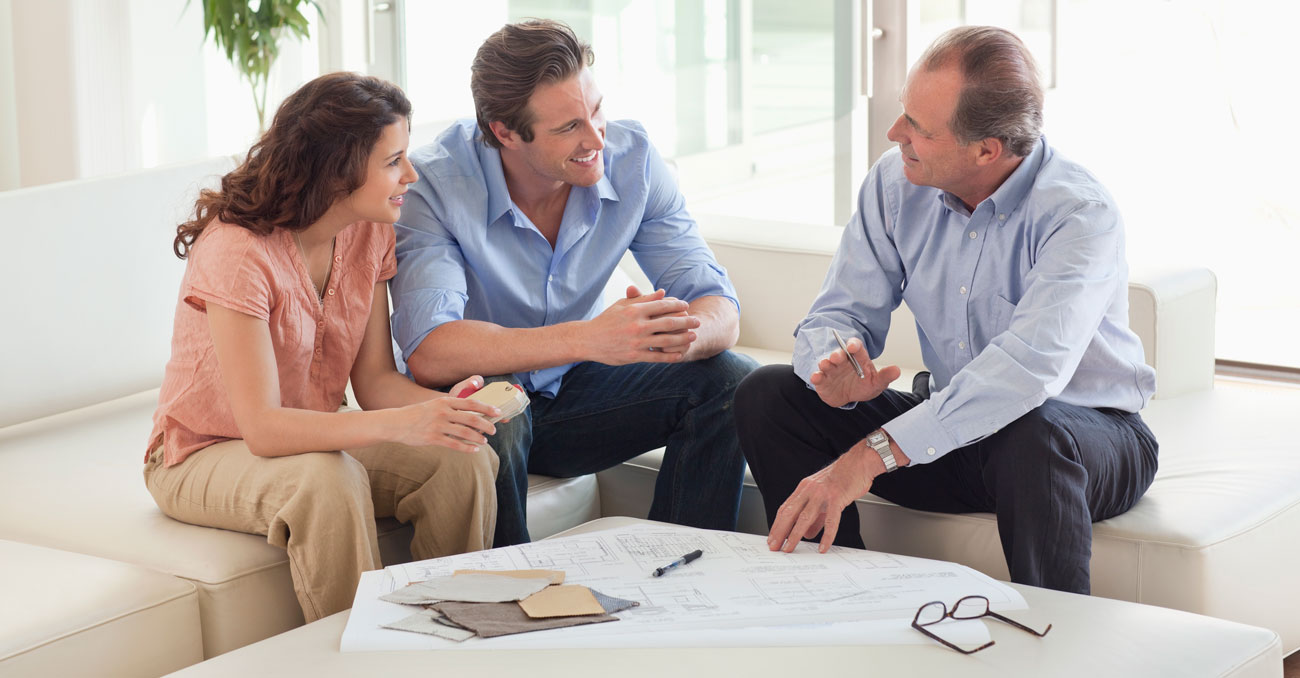 Image credit: iStock/Sam Edwards
Are you purchasing a new home and looking for painters?
Are you looking to upgrade or update your house?
Hoping to sell soon and in need of a house painting company?
No matter what your situation is, the odds are that you're on a budget.
But professional house painters can be so expensive! And budget painters aren't always as reliable and thorough as you would want.
So what do you do?
Take a look at our article on everything you need to know to negotiate with painter contractors, starting with what they can do for you.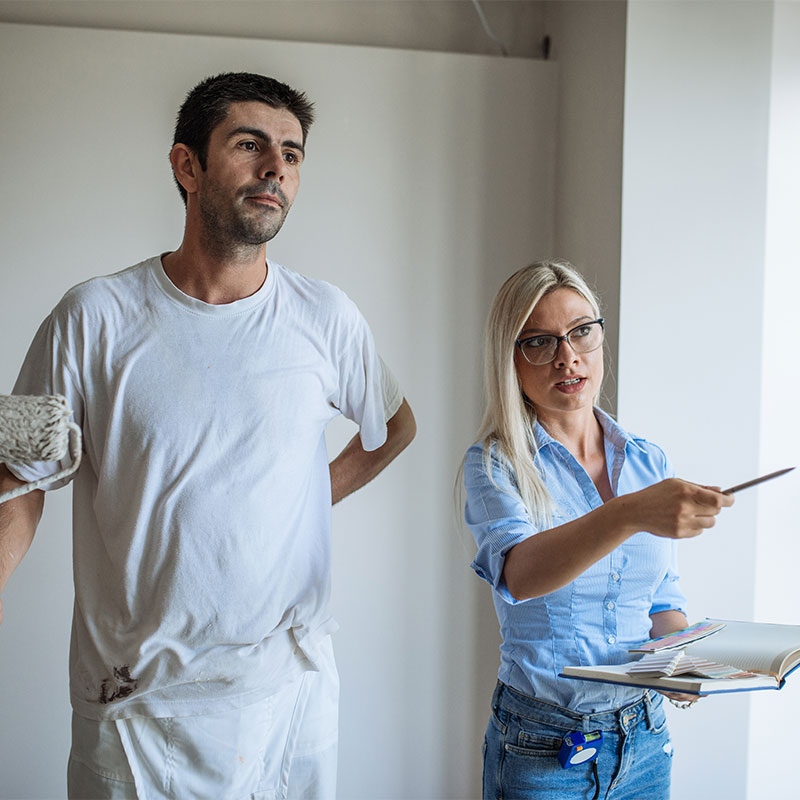 Image Credit: iStock/Drazen_
What Is A Painting Contractor?
If you don't have a lot of experience dealing with houses and renovations, you may not have a clear idea of what a contractor really is, let alone a painting contractor.
In basic terms, a painter contractor is someone — an individual or a crew — who you hire to handle painting, repainting, or touch up, whether interior or exterior of your home.
As such, there are a lot of variables, such as what your specific needs are, budget, goal, locality and so on.
Painter contractors who offer painting services should be able to, not only assess and address your needs, they should also offer a reasonable estimate based on what they can provide, and move forward in a timely manner. If their speciality is something other than what is required, or if they're unable to complete the job as the homeowner wants, they should not enter into a contract.
That being said, the homeowner is also responsible for finding a painting contractor who offers the services they need. Some specialize in interior, some in exterior, and some handle both. Whatever your needs are, it's best to have them clearly in mind before you start asking contractors for availability and bids.
It's also a good idea to check on the reputation and reliability before you pursue any further business negotiation.
Now that you know what exactly a painting contractor is, it's time to analyze another question. After all, your contractor is a professional who can set his or her own rate for a job. Is it right to ask them to bend on the issue?
Should You Negotiate With A House Painter?
If your contractor is a professional, they likely have a very good idea of how long the job will take them and how much it will reasonably cost.
That doesn't mean that there's absolutely no leeway, however.
According to an "Ask The Expert" column on money.com, you absolutely can negotiate with a contractor. "[T]he trick is doing it without making it feel like a negotiation," states the expert advice.
This is understandable. You're hiring someone to do work on your home. The last thing you want is to insult them or make them feel that you doubt their abilities or honesty, especially when this could cause them to accept a lower price and then cut corners in their work in order to bring it in on budget.
Image Credit: iStock/Subtropica
So if you're hiring house painters, what should you be able to expect from them?
Image Credit: iStock/Akarawut Lohacharoenvanich
What Should You Expect?
House painting companies tend to be smaller, local, hometown type of outfits, rather than large concerns. As such, there aren't a lot of hard and fast rules regarding what each one will offer, or how each one will break down its charges.
Roughly speaking, however, there are some things that you can definitely expect — and if you don't get them, ask for them before you enter into any contract.
You can expect to get a bid.
The guidelines for bid delivery are going to vary from company to company, and keep in mind that companies tend to be smaller and local, even if there are multiple people on the payroll. (At this point, there aren't any nationally franchised painter contractor companies.)
So you might have to allow a little leeway for the bidding process. Once you call up and ask for a painting estimate, it may take a few days if your local house painters are swamped with business, as painters tend to be.
That doesn't mean that you should expect or allow laxness when it comes to actually following through on the booked appointment for an estimate visit. If your potential painter shows up very late — or doesn't show up at all and tries to reschedule well after the fact — it probably isn't a very good idea to actually give them the contract.
You can expect an outline of what labor is needed.
A professional painter contractor should easily be able to put together a laundry list of what tasks should be done. It's possible that a simple prime and two coats will be enough to cover your walls; that should be noted.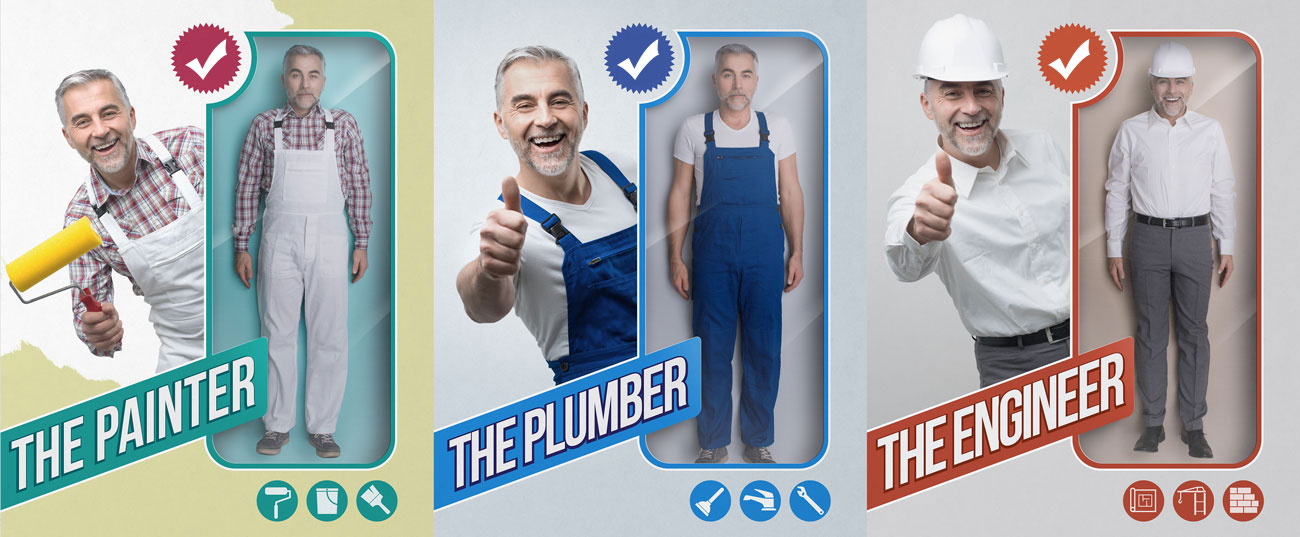 Image Credit: iStock/Cyano66
Or, it could easily be that the outside needs to be scraped down and holes need to be patched before the painting can actually be done. That should be noted as well. Any potential issues that might impact the progression of the work should also be duly noted.
You can expect a house painter contract specifying the work to be done.
It's never a good idea to rely on a verbal contract with any type of construction. Written contracts protect both you as the homeowner, and the contractor that you are hiring.
Image Credit: iStock/PeopleImages
Written contracts should include the specific terms of the work to be done, including timeline, finish dates, exact pricing, and exactly what work will be done. Make sure that you get a personal copy of the contract.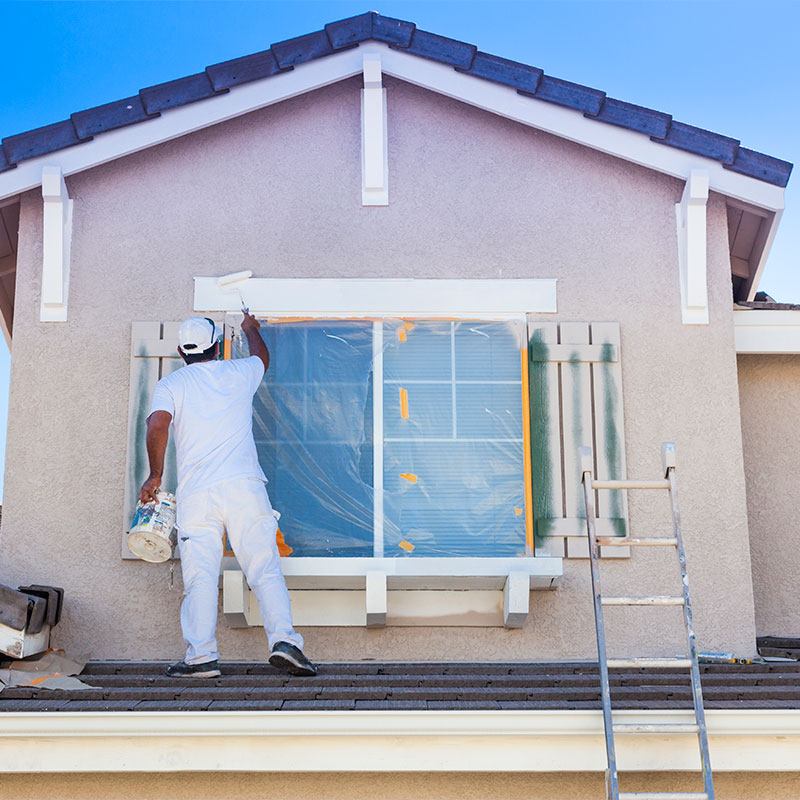 Image Credit: iStock/Feverpitched
You can expect the house painting company to deliver on the necessaries.
If your potential house painter has pointed out a few issues that will impact the painting work, they should be able to either fulfill the patch themselves, or find someone who can. They should be able to fulfill their job as professionals, from start to finish.
The extent of the work will impact what they give you as a bid. And, to be perfectly honest, the bid is likely to be rather expensive. Why is that?
What Makes Painting Bids So Expensive?
The exact needs of painting vary from job to job, but they often include a few of the following tasks, which require hours of labor intensive work.
Prep work such as taping, scraping, covering or removing fixtures, etc.
Filling or patching holes
Priming
Mixing paint
Trim work
First and second coat
Varnish or other finishes as needed
Clean up
For the sheer labor intensive aspect of it, it isn't hard to see that even when a house painter contractor makes only a reasonable amount of money per hour for skilled labor, the budget for house painters still runs high.
On top of that, the amount of competition, whether a lot or a little, can impact the bidding amount. For more on that, keep reading further in this article.
How Much Is A House Painting Company Likely To Charge?
As mentioned, a lot of variables go into both the bid and the final charge for house painters.
How much prep work is needed, how many coats are needed, square footage, type of paint, and rapidity of execution are all involved. If you're shopping around for a painter contractor, however, here are a few statistics for you that might come in handy.
There are lots of painting contractors to go around, with almost 500,000 listed in an industry market research report as of last year. If you do a simple Google search for house painters in your area, multiple pages should appear; some will be in your immediate area, but it can be a good idea to look a few towns over, as well, in case the pricing might make it worthwhile to hire out of area.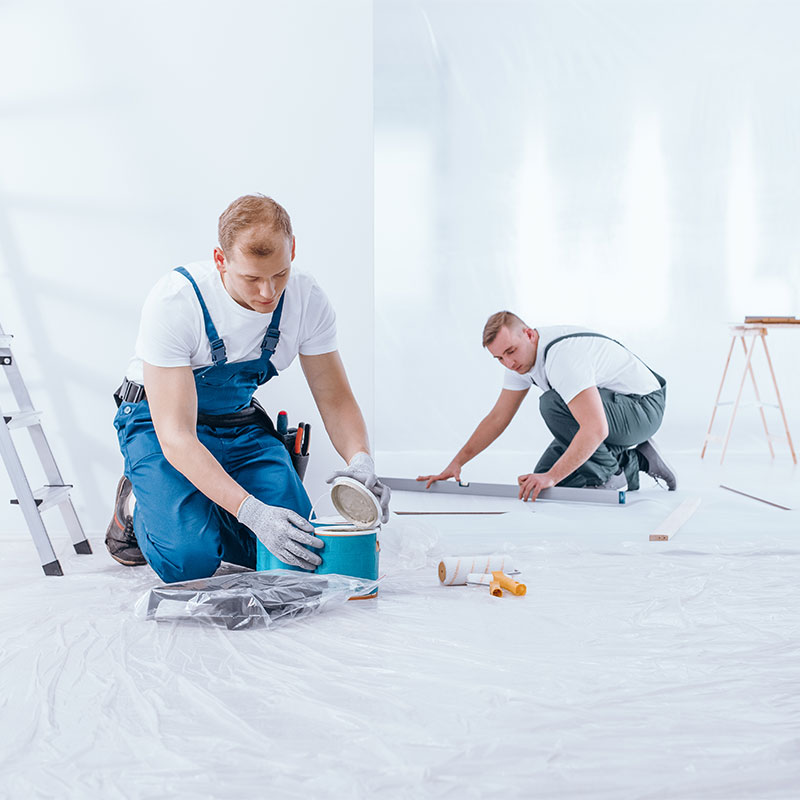 Image Credit: iStock/KatarzynaBialasiewicz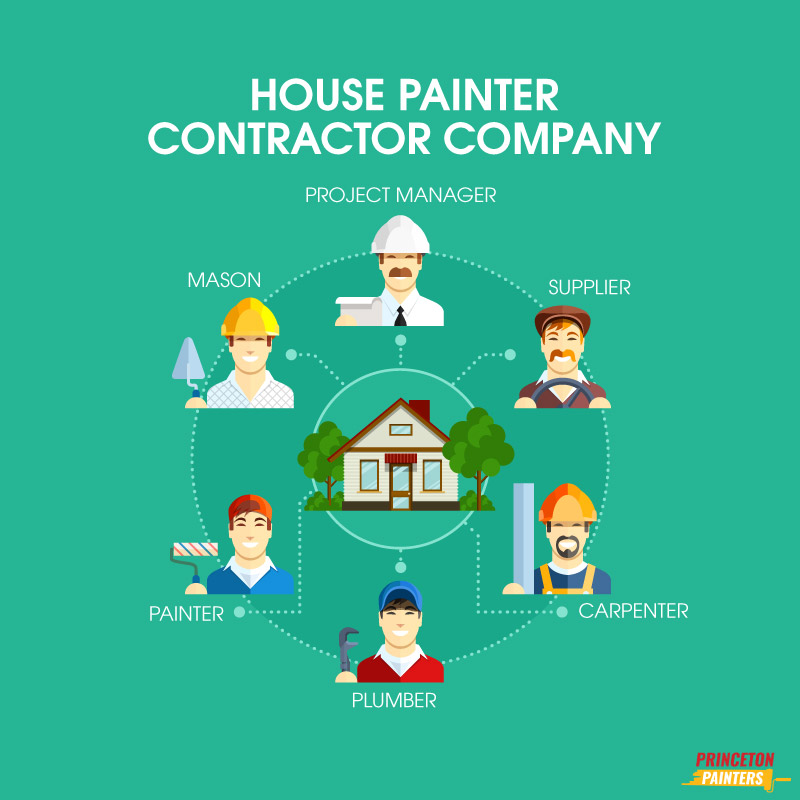 Image Credit: iStock/Sweetok
There will also typically be a "best of" list that shows up in a search, such as Home Advisor's Twenty Five Best Painters In Princeton, New Jersey. These can be a good place to start your search, but it's still best to look around rather than just pick one off the list because it sounds good. You can, of course, opt for Princeton Painters.
With multiple companies available in any given area, it shouldn't be too hard to find one that will work with you.That's good news for you, if you're looking for a budget painter, or at least a house painting company that won't completely break the bank.
But the price has definitely gone up, from an average of just under twenty dollars an hour in 2013 to a national average of fifty dollars an hour last year.
As far as exterior painting goes, the cost will vary widely with square footage. As a base rate, however, Home Advisor states that the national average this year is $2,805. For northern California it is just over three thousand dollars; for Los Angeles, it's over four thousand, and a high end New York house painting company may charge over seven thousand dollars.
On the other side of the country, the Princeton, NJ area runs between $1,185 and $3,274, with an average of $2,104.
As a rough estimate, unlocated, for a single story building of up to 1500 square feet, the cost could range from one thousand to three thousand dollars.
Another estimate from Smart Asset states the cost per square foot to be between $1.50 and $3.50 per square foot, unless you're including the trim, which could bump it up between 3 and 4 dollars per square foot.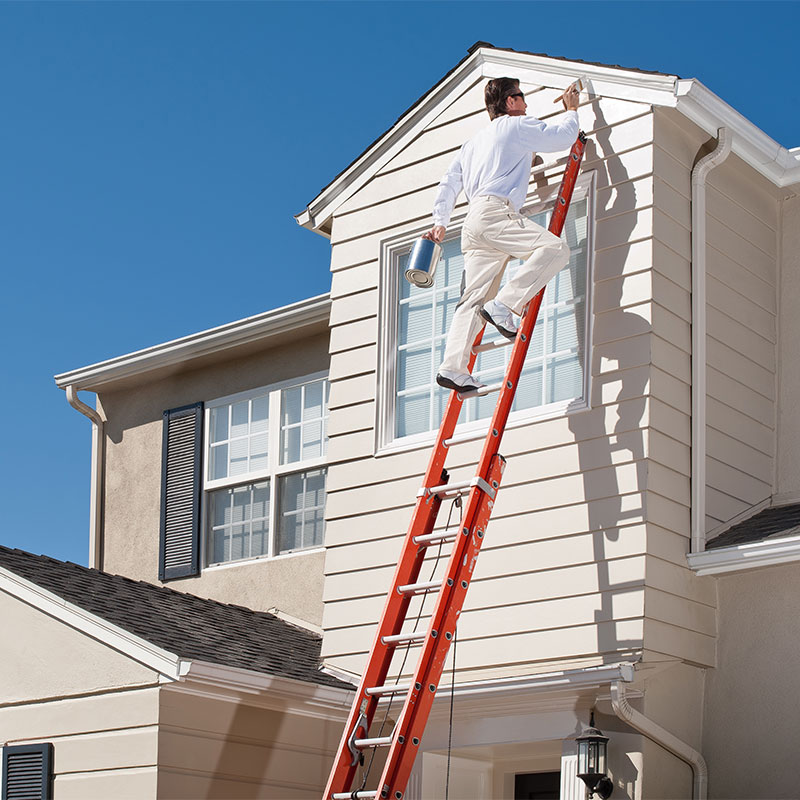 Image Credit: iStock/Spiderstock
So it isn't just square footage or the labor involved; the location can cause the cost to fluctuate wildly, as well.
All in all, painting a house may cost a pretty penny. That's where articles like this one come in handy.
Questions To Cover With Your Painter Contractor
When your house painters come to look at the job and get the information they need for an estimate, it's the perfect time to cover some of the questions that you should have made clear before you enter into a contract with them.
Some of these may impact the pricing, as well.
Is the paint included in the price of the estimate? If so, what type of paint will be used?
How many coats are estimated?
How long will the job take?
Will there be a discount for a non-high priority jobs, if you're not on a tight timeline?
Will the job be cut in, or taped off?
Will the painter be responsible for moving furniture, arranging dust covers, and taking off face plates and light fixtures?
What type of protection will be used to ensure that non-paint surfaces do not inadvertently get dripped on?
All of these questions should be answered and reflected in the contract that is drawn up and.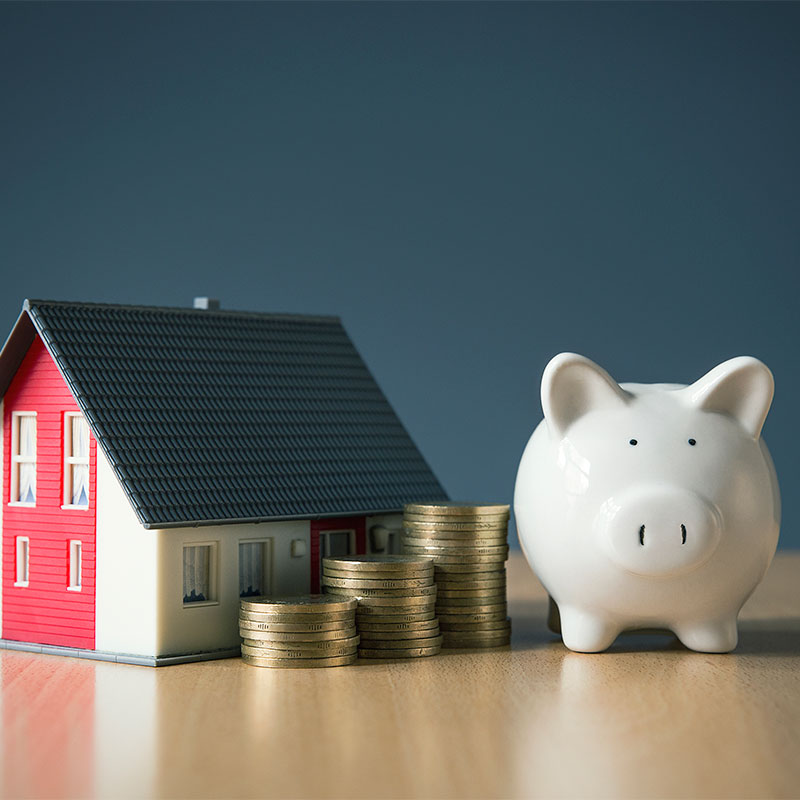 Image Credit: iStock/erdikocak
Ways To Negotiate A Lower Price
Now that you know basically what to expect from your house painter contractor, you have the freedom of a little wiggle room.
How much wiggle room exactly may depend on how much you are willing to do.
DIY prep work.
Offering to cover some of the work on your own can actually help to lower the overall cost of the house painting job as a whole.
There's more to painting than just the painting itself. Several preliminary steps are involved, and there are other tasks that need to be done after the job is completed.
Time consuming tasks like stripping or sanding off the old paint is something that can conceivably be done by someone without the same skill level of a professional painter — someone like you, in fact.
If you are willing to do some of the work yourself, removing some of the time element from the professional painter contractor, the estimate of the cost should lower proportionately.
However, not all professional painters are willing to just let someone else start or finish their job, especially if they have a stellar reputation and don't want a non professional to possibly tarnish it.
Conversely, if you're looking to hire a house painting company to begin with, it's pretty likely that you'd rather just pay someone what they ask to handle the entire job rather piece it out in order to save a small amount of money.
Image Credit: iStock/rolleiflextlr
Remove certain rooms from the contract.
If not all of your rooms within the house need to be painted right now, you can consider removing them from the contracted job.
It's quite common to paint rooms at different times. Unless you previously had contracted out the entire house all at the same time, it's likely that certain rooms which get less traffic and use will not need to be painted at the same time as rooms with more use, like the living room.
If that's the case, asking for a bid just on certain areas of the house may keep the cost of the job lower.
Tips For Negotiating With A House Painter Contractor
Play the field.
According to money.com's article on negotiating with a contractor for any job around the house, including a house painter contractor, it's always a good idea to make sure that they know you'll be getting multiple bids.
This has the effect of letting the contractor in question know that you're serious about getting the best price for the job, and that they have competition for your contract.
Competition has the well-known effect of lowering prices in an attempt to gain customers. This doesn't mean that you always should choose the lowest price; sometimes that can be disastrous, especially if one bid is significantly lower than others, such as by a couple thousand dollars.
Image Credit: iStock/alexsl
That is usually not a very good sign. But just the simple fact that you are open and honest about others willing to work for you should help you to negotiate a price that will be acceptable to both you and your painter contractor.
Have a clear idea how much you want to spend, and how much you can spend.
Before you start negotiating, you should have a clear idea of how much your budget allows for the painting job. This would include both an upper and a lower price range. Ideally, of course, you can stick with your lower price range, but you should know the limits of the upper portion of it, too.
Get your contractor on your side.
With your budget in mind, choose a lower or middling amount and ask your contractor for advice or ideas on how to keep the cost of the job in that range. They may have some other tips and tricks that will help you to stick within your budget, and they may be more willing to work with you when you are honest and aboveboard about your budget and what you're expecting from the work.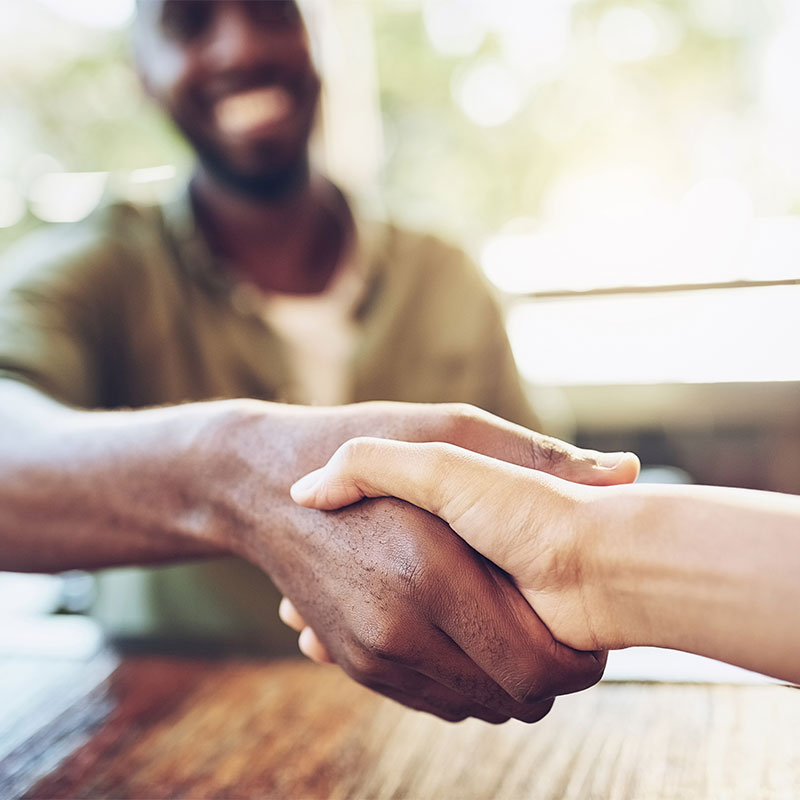 Image Credit: iStock/PeopleImages
Successfully Negotiating A Contract With Your House Painters
Painting is no easy task. In fact, it's a lot harder and more complicated than many think, especially when it comes to painting an entire house, interior or exterior.
So it's totally understandable that painting is such a quickly rising trade, and that the pricing has inflated concurrently. It's also understandable that many are looking for house painter contractors to handle the work for them, and especially for budget painters that can help to keep their costs down.
But, as the saying goes, anything worth doing is worth doing well.
So while it never hurts to negotiate with painter contractors, make sure not to do it to the detriment either of the work they do or the health of your business relationship. Negotiation can, and should, be handled with tact in order to have the best chance of success.
Ultimately, the goal is to reach an agreement that works for the best of both you and your house painter contractor.