The best way to give a brighter and more vivid appearance to your living space is through painting. If you happen to live in a rental apartment as opposed to your own house, you might think of giving your home a complete makeover.
Painting plays a significant role in making your rented apartment feel like your own. But before you think further about painting your apartment discuss with your landlord and know whether you are allowed to paint the apartment.
An apartment painting job in Princeton, New Jersey might seem to be a simple task, but the project still requires taking decisions that can play a crucial role in making or breaking the budget. Right before you start the painting work you need to equip yourself with the right supplies and accessories so that you have an enjoyable painting experience like our customers.
Stock Up The Necessary Supplies
Figuring out the kind of materials, tools, and accessories you will need for the apartment painting job is the most challenging task in the entire process. You can bring the walls and ceiling measurements to the store and they will supply you the necessary tools.
It is better to call a professional painting contractor who knows best which supplies will be appropriate for what purpose, so you can save money wasted on fancy ones.
There are several reputed painting companies in the market offering quality paint supplies. Princeton Painters can help you decide on which paint to select, cost estimates and the completion time of the entire project.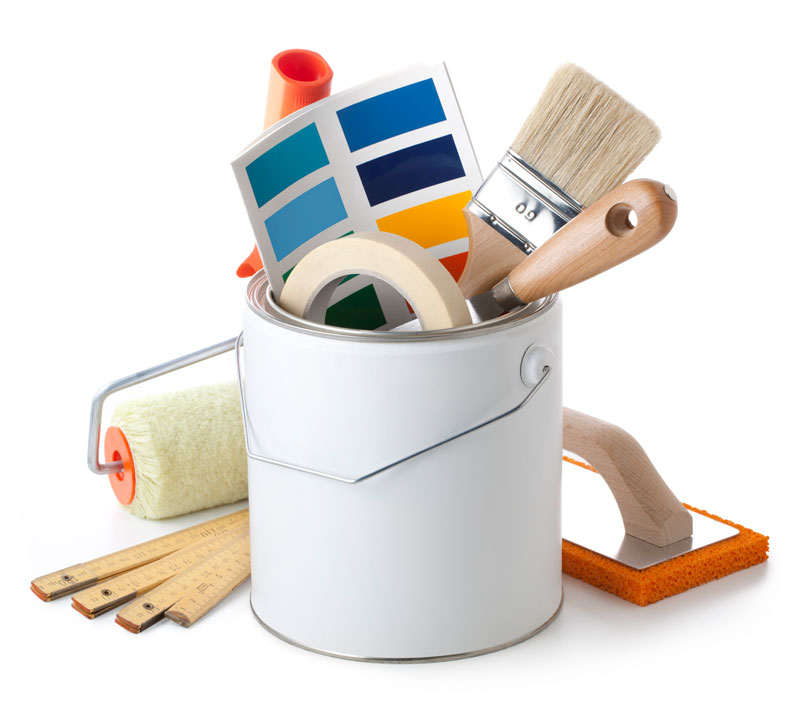 Image Credit: iStock.com/malerapaso
Cover Up The Surroundings
Any local painter company in Robbinsville or outlying areas can educate you on the necessary supplies, but covering the surrounding areas often gets overlooked. Make sure you cover up all the furnishings and amenities in your apartment before you start the painting work.
Use drop cloths, newspaper and plastic tarps to cover anything and everything that can run a risk of getting damaged from accidental paint spills which can spoil expensive furniture. It's no use saving on materials when you risk increasing apartment painting cost through neglect.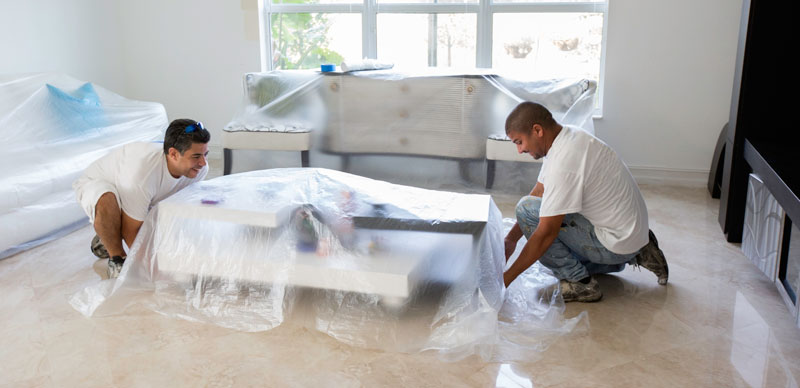 Image Credit: iStock/JodiJacobson
Completing the covering work the night before, if possible, so that you can start working early the next day. Try to empty the room as much as possible so that the painting work is completed smoothly.
Start smart with your apartment painting work and try to complete your work well before time.
Choosing The Right Color For Your Apartment Paint
While apartment home painting can be a fast and easy way to transform your living space, not giving proper thought on the choice for the appropriate colors and finishes can turn out to be equally disastrous.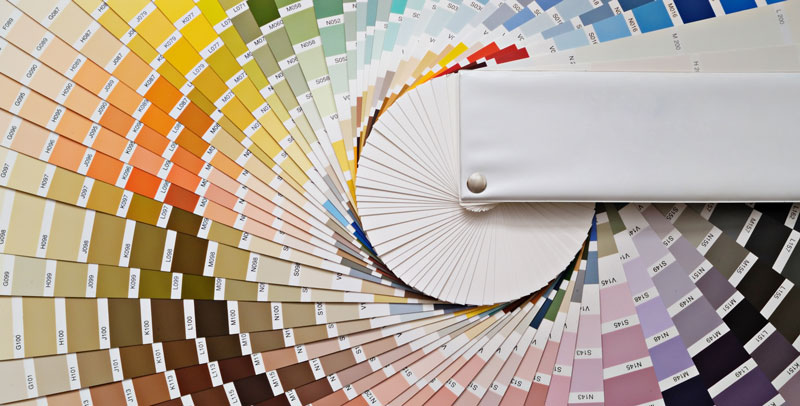 Image Credit: iStock/AlesVeluscek
Painting apartment is different from painting a house and comes with a whole new set of challenges. Here are a few tips on choosing the right colors and paint for walls of your apartment.
Light shades go well with small apartments. This is because lighter shades help to create an illusion of more space making the walls appear farther than they actually are.
Remember that while thinking of light color shades your choice is not restricted to neutral hues unless it is your personal choice. These colors go well with new designs making them stand out.
Bright colors in combination with subdued shades not only brings out better light reflectivity but also reflects the vitality in a room.
Maximizing the use of either natural or artificial lighting can amplify the effects of your chosen color. Presence of mirror, furniture and other furnishings containing reflective materials will enhance such look.
Always prefer to choose monochromatic color schemes. Any color contrast can disrupt the flow of continuity and look unimpressive.
But a monochromatic selection does not indicate that you should go for a single color throughout. It means implementing the same color base with different hues from the walls to the floors and fabric.
The ceiling color completes your apartment painting project. Remember to choose a shade that is several times lighter than that used in the walls. This creates the illusion of a higher look.
Finish off your apartment painting with some glossy shades for better reflectivity.
Apartments having open floor plans often lack definition. Since taking up proper construction work is not an option for apartment dwellers, painting the accent walls can help to serve the purpose.
Renters who are reluctant to live in a completely neutral space can use this technique for incorporating a fun splash of colors.
The Estimated Cost Of Painting
The cost of painting an apartment varies greatly based on the size of the apartment, the height of the walls, the location and the type of paint among other factors. Large apartments requiring elaborate details can cost up to $3,500, whereas the smaller ones can cost somewhere around $1,500.
Overall you can expect to spend somewhere between $1,000 and $3,000 for painting your apartment, inclusive of all associated expenses.
However, if you decide to include more add-ons such as painting the baseboards, incorporating wall designs, adding an accent wall, etc. the cost can go higher up.
Now, that you have an overall idea for painting an apartment, contact a professional Princeton painter today and get a free painting quote for your apartment.