Floor paint and coatings are an essential part of any house renovation or construction project. They are not only applied on surfaces that experience heavy wear and corrosion such as warehouses, manufacturing floors, and chemical plants but are also used to define surfaces like traffic routes and cover-stained concrete.
Furthermore, they are used for repairing cracks and chips on the floor before they worsen. Homeowners and commercial property owners in New Jersey can save a significant amount from such flooring option as they are much easier to clean and maintain.
Different Types Of Floor Coatings
Floor coatings can be of different types and can be exciting to navigate, with each one exhibiting different strength and durability. Choose the one that suits your facility–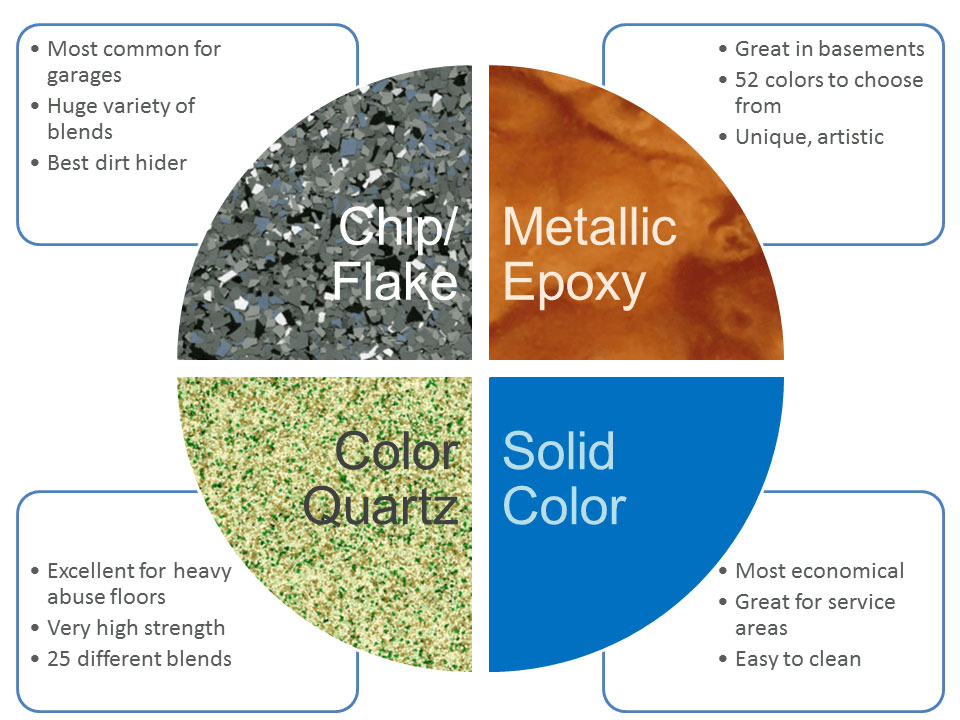 Image Credit: StrongHoldFloors.com
I) Polyurethane Floor Coatings
These are more elastic but less permanent than epoxies. These coatings serve as a common base for a number of coating purposes from decorative to antimicrobial and more.
II) Epoxy Floor Coatings
These are applied as thick flooring material over a concrete subfloor. This coating is increasingly used in most industrial and commercial settings to act as a protective layer from chemicals, heat and impact-resistance qualities.
III) Antimicrobial Floor Coatings
This type of coating is used in medical and areas requiring high hygiene levels in accordance with the FDA or other Government regulations. They are typically polyurethane or epoxy based and gradually releases an antimicrobial agent to keep away unwanted microorganisms.
IV) Decorative Floor Coatings
These coatings are done mainly for decorative purpose or for increasing the aesthetic appeal of the space. It can also be used in industrial and commercial environments with decorative aggregates of pebbles or flakes for a textured appearance.
V) Anti-slip Floor Coatings
Make use of special aggregates added to an epoxy base to create a grippy and safe surface. These are used in locations where the floor has to withstand heavy machinery traffic or for tile restroom floors.
VI) Thermal Shock-resistant Floor Coatings
These are made to withstand extreme temperatures and sudden temperature change from cleaning with hot water or steaming. Polyurethane and epoxy are the common base materials which prevent the floor from peeling or cracking.
When To Do A Floor Coating?
While most commercial floorings are made out of durable materials like exposed concrete it can be further upgraded by applying protective sealing of floor paint. Professional painting contractors in Princeton can provide you with valuable suggestions that can enhance the longevity of your residential or commercial space.
But the main question is 'how do you know that it is time for a floor coating update?' There are several signs that indicate that it is time to call the professionals for updating your floor coatings. Some of the major signs of deterioration include –
Abrasion from heavy traffic or erosion by chemicals or fluids can create vapor bubbles or cavities causing the floor surface to wear out.
Salt crystallization can accumulate on the pores of the concrete floors resulting in expansion of the pores leading to cracks.
Fine particles penetrate the cement and cause chemical and water to enter the concrete floor resulting in crazing cracks. Over time this can lead to more severe damage.
Poor jointing or incorrect reinforcements can lead to faulty subgrade or poor structure.
Moisture from rain or frost or freezing temperatures can cause the floor to expand and crack leading to its gradual breakdown.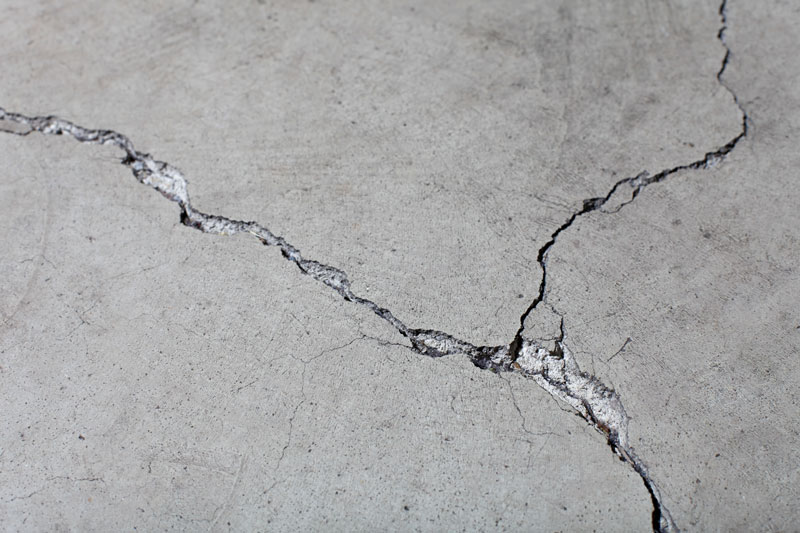 Image Credit: iStock/Ryasick
How Proper Floor Coatings Enhance Safety?
With several complex ways to enhance safety, you might be surprised to know that floor coatings also contribute to such safety measures. Floor painting services in Princeton are a great way to ensure safety to home and at work in the following manner –
Traction: Anti-skid or non-slip epoxy flor paint helps to minimize injury resulting from falls and slips.
Line Striping or Safety Striping: Creating colored lines, vehicle and foot-traffic routes, door swing areas, and pathways with epoxy floor paint can help to increase both safety and efficiency.
Fire-resistance: While epoxy floor coatings are heat-resistant there are other floor coatings that resist fire helping in creating a safe living environment.
Sanitation: While proper sanitation has more to do with safety, epoxy floor coatings have microbial properties and are also easy to clean from which your home can benefit.
Role Of Professional Painting Contractors In Floor Coatings
With the countless benefits that floor coatings have on offer, it is necessary to get the right coating done at the right time and place. This can be effectively taken care of by professional painting contractors who are qualified and experienced to handle such tasks with ease and efficiency.
When applied by a trained and experienced contractor, these floor coatings will serve for several years providing high volume use.