It is a common trend among people to judge our standard of living and our characteristics from the place we live in, the places we dwell and the way we dress up. While this is not completely true, it portrays our way of living to some extent.
If you plan to have a makeover of your house, thenl interior home painting is the way to start. Interior painting is an economical way of beautifying and improving the place where we find shelter and comfort.
It includes all kinds of services like painting bedrooms and halls, ceiling, walls, cabinets, and all other refinishing jobs. Therefore, getting the job done under the supervision of experienced and qualified professionals is the way to ensure success.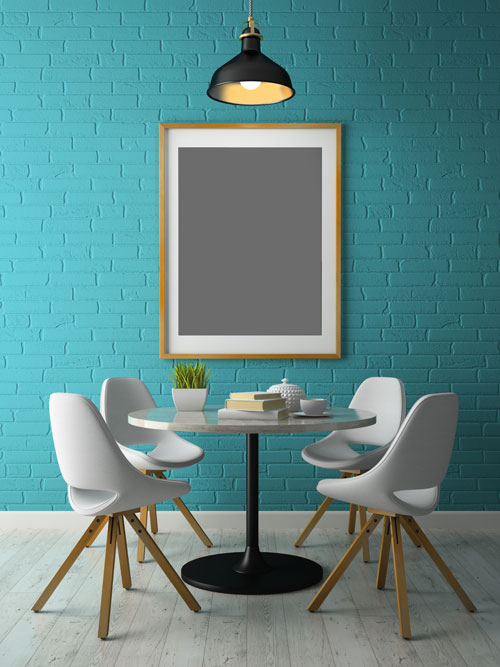 Image Credit: iStock/hemul75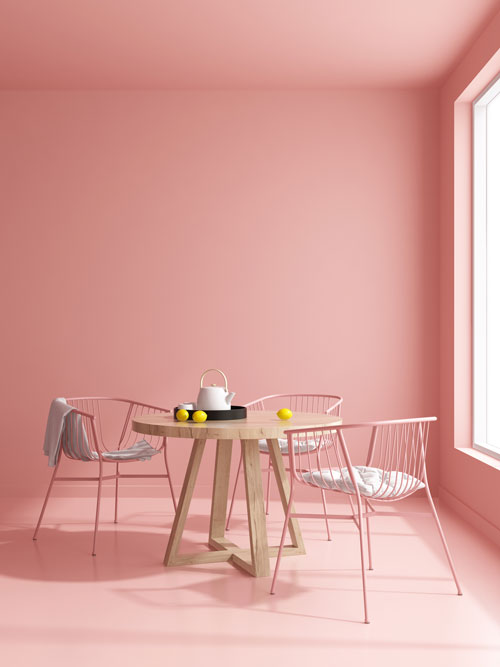 Image Credit: iStock/hemul75
Tips For Choosing The Right Interior Paint Colors
Choosing paint colors for the interiors of your home is not an easy task. It requires a lot of time, effort and money to make sure everything is as planned, and it won't require repeating the same task within a couple of years.
With improved lasting qualities and durability, picking the right interior paint colors have become a must. Below are some guidelines that can help you select the interior color of your choice while enduring that it lasts longer.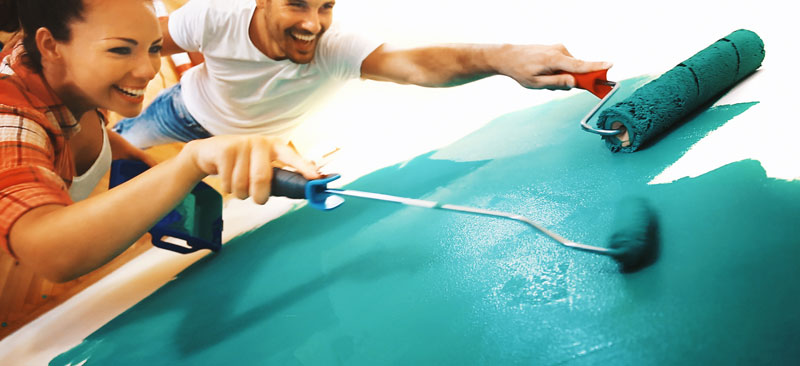 Image Credit: iStock/Gilaxia
Acquire A Large Color Deck
Irrespective of the painting company you choose in Princeton, New Jersey, reputed manufacturers always feature their own line of paint colors in a wide spectrum. Prefer to have those large color decks until you have picked the color of your choice.
Pick A Main Color For The Walls
Choose the main color that will be universal for all the interior walls of your home. This will create a sense of warmth, and inviting while not being too dramatic. Some painting professionals in Princeton offer free interior color consultation. Doing the homework beforehand will allow you to have a free second opinion.
Identify The Most Predominant Color In Your Home Interior
The predominant color need not have to be necessarily from the walls. It can be carpet, furniture, draperies, cabinets, or any other accessories. Once the available options have been narrowed down you will be able to match coordinating wall colors and select the one that best suits your choice and preference.
Apply Paint Samples
Before you decide upon a specific color for your home interiors apply paint samples on the walls to check how it looks. Most painting contractors in New Jersey recommend sampling large rectangle colors on the walls to visualize its effect.
Specific colors can make an area look smaller or larger, higher or wider by creating an optical illusion. The choice of color should be determined by the amount of light entering into the room from different entry points.
Do Green Interiors Indicate Family-friendly?
Yes. Green Paints are safe to use because of the reduction or elimination of toxic VOCs that can have a negative impact on the health upon breathing. The best part is that these paints are available at a similar quality and a similar price as the other toxic paints.
Image Credit: iStock/KatarzynaBialasiewicz
Superior quality green paints might cost as high as the midrange or premium latex. So, while shopping for green paint you need to have answers to the following questions –
What is the VOC level of the paint?
Does green indicate family-safe?
Does it include any harmful chemicals? If so, what are those?
Do the colorants used contain VOC?
Make sure you receive proper answer from the paint suppliers when you are planning to find an eco-friendly painting solution for your home interiors in Lawrence.
Better you take the help of professional painting contractors to decide the type of paint for you if you do not wish to compromise on the health of your family members.
Some Basic Do's And Don'ts During Interior Painting
There are a few basic tips that will prevent you from committing any mistake while getting your home interior painted.
Do's
Labelling the paint cans to know their application and their uses is a good idea. It is not just to protect the water-based paint from freezing but also for other safety reasons.
Soak the rags in water used in the cleanup process after application.
Ensure that the tools and material used in the painting process are free from any grease, dirt or hair.
Avoid direct sunlight to the paint area. Have proper covering to the painted area and let the paint dry up gradually.
Dispose of any material used for painting only after drying out the paint.
Don'ts
Mix oil with latex for your interior house paint. Neither will it mix, nor will it dry.
Leave any oil-based paint cans or rags used in the cleanup process open after use.
Drain paint water through any sewer channels.
Add more water to the paint to increase its quantity. If you want to save money on your paints buy products that are cheaper.
Final Thoughts
There is no set standard for choosing the color for your home interiors. It all depends on your taste and preference. But the choice of sheen definitely plays a crucial role in ensuring the longevity of your paint job.
Professional painter contractors are aware of where to use high-gloss and semi-gloss for the home interiors. Remember that you get what you pay for. So, make sure that you purchase quality products for the interiors of your living space so that you cherish your decision forever.