A newly built brick and mortar construction is quite different from an existing building. A newly constructed building has dissolved salts present in the cement causing any newly applied paint to stain. Therefore, it is recommended to have a time gap of a minimum of three months before taking up any painting job. However, the time gap may vary for different constructions for which it is necessary to consult a professional painting contractor.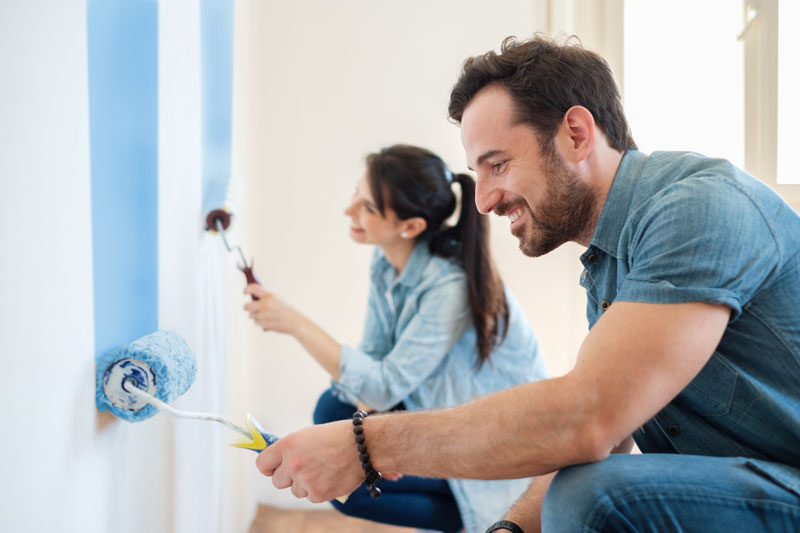 Image Credit: iStock/tommaso79
Getting Started With Your New House Painting
Painting a new home can be fun and hassle-free when you know the right process and have proper planning. Painting professionals carry a handbook that helps them with everything that they need for painting a new house. However, there are a few basic steps to get started with the painting job.
Fix Your Needs
Before you have a professional to get down to work it is necessary that you determine your needs and preferences. You need to decide what colors you want for your entire house and the outcome that you desire to get after a complete paint job. Accordingly, have a consultation with the painting contractor in Princeton.
Determine Your Budget
You need to proceed depending on the budget you have for your house painting needs. You cannot expect to receive services for that which are not willing to pay. This will decide the contractor you can hire and the products that you need to choose.
Calculate The Total Cost Of Products Required
Based on your budget you will have to choose the products that you want to use for your house painting work and the quality of paint among other materials. While the majority of the decisions will be taken by the professional painter you hire, it is better to know the estimated cost of painting so that you can suggest the best option available to your contractor.
Choose The Colors And Texture Of Your Choice
The ultimate decision for your house painting rests on you as the painting professional will not proceed with any task without your consent. You have the freedom to choose textures and colors for your walls for each room and how you would want your home exterior to look.
Let The Professional Decide
For areas in which you have no expertise, it is better to leave the final decision on the painter contractor. Restrict your choice to the colors, texture, and patterns and let the professional painter in New Jersey do the rest of the job for you.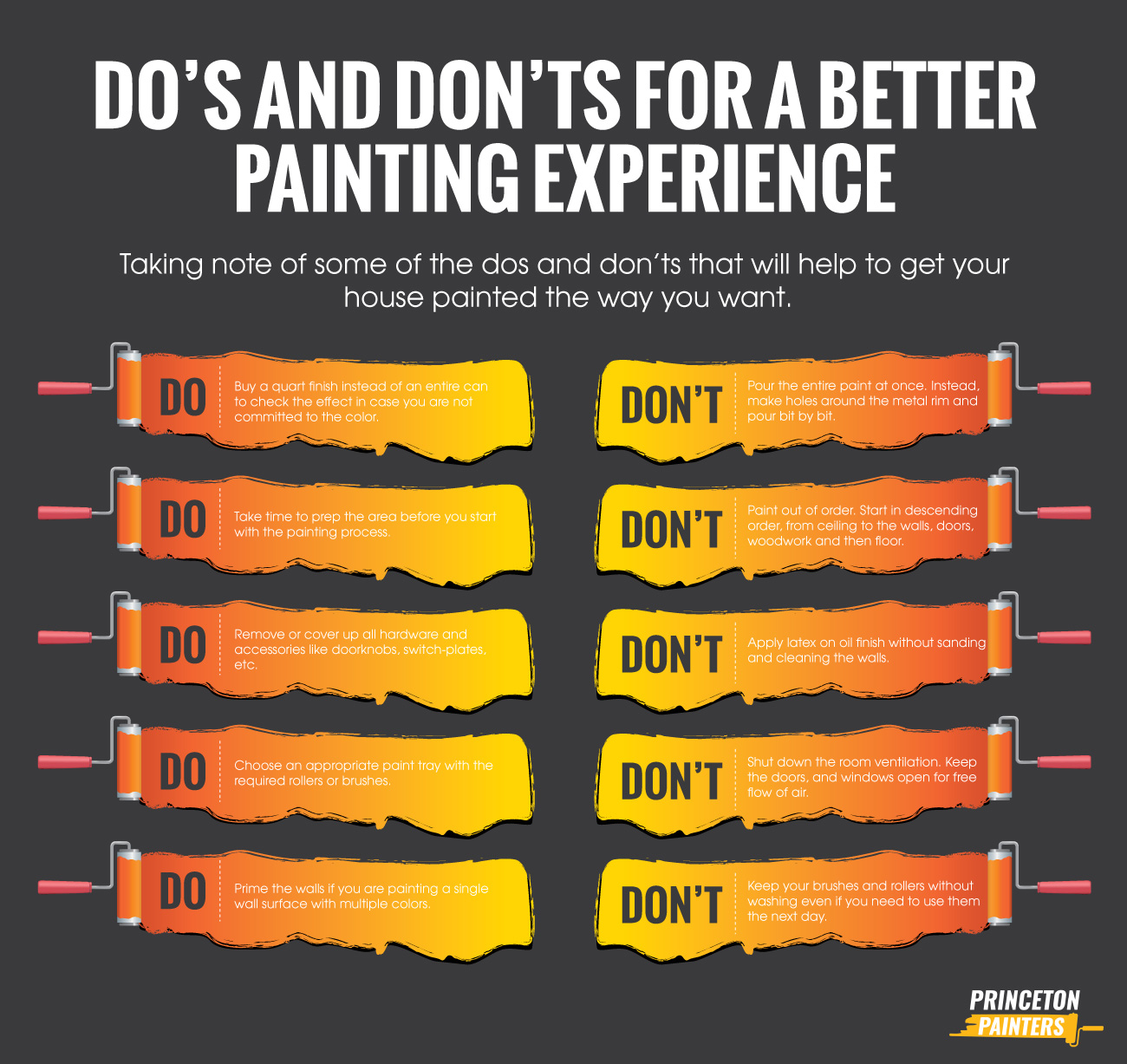 Important: Don't Rush. Patience is the key to getting the results that you desire.
Post-painting Tips For Newly Painted House
Painting your walls is not the end of the painting work. There are other post-painting tips that must be given equal importance to maintain the new look for a longer period.
Wall paints like washable distempers and emulsions need to be periodically cleaned with soapy water or mild detergents to maintain the glow and look of the paint.
The cleaning work can be done a couple of weeks after completion of the painting work. This will help to remove the dust that had accumulated on the surface during the painting process.
Special care needs to be given to kitchens, passages and children's rooms to remove any kind of dust, dirt or paint leftovers.
Inspect your walls for signs of paint peeling or flaking at periodic intervals. This could be the initial signs of seepage and water leakage. Take immediate action and get it repaired by a professional before the problem gets severe.
Doors and windows with enamel paints lose their glossy appearance from direct exposure to sunlight. Repaint the surfaces every two years to maintain their glossy look.
Keeping these basic painting tips in mind can help you have an exciting and memorable house painting experience which you will cherish forever.