The kitchen is the heart and soul of your living space through which you can express your personality. And you can do this by getting the place painted with attractive colors.
When you are considering painting your kitchen in Princeton, New Jersey, you must select the color of the cabinets with precision as they play a major role in deciding the look and feel of the space. This is because the cabinets take up a large portion of the visual space and it is important that the colors should go well with the rest of the décor.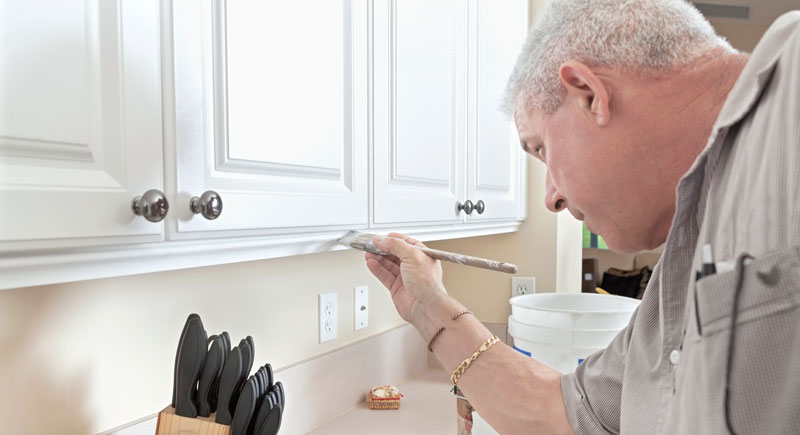 Image Credit: iStock/JodiJacobson
The number of colors that you can choose from for your cabinets is endless. You can streamline your search using a few essential parameters, such as the existing theme of the area and your own preference in the color combination.
Under the guidance and expert assistance of professional painting services in Princeton, you will be able to select a color that will perfectly complement your surrounding environment. Below are a few tips that can help you in the color selection for your kitchen cabinet.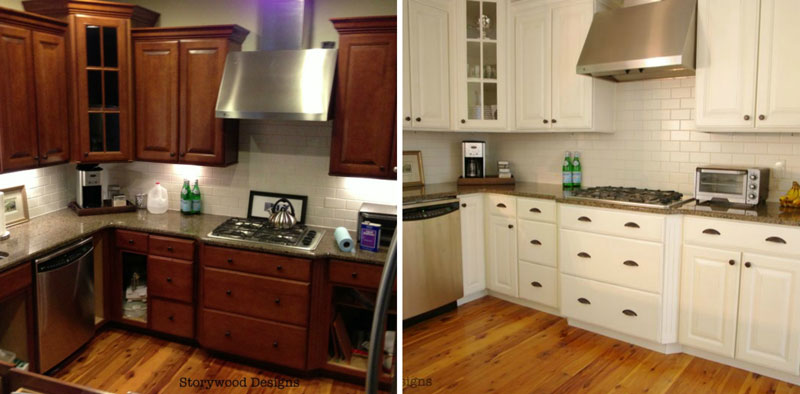 Image Credit: Designinyou.com
Consider The Cabinet Style
Professional painters in Princeton use the design style of the cabinet as a guide to selecting the cabinet color. If the kitchen has a traditional look, classic colors like white and cream will almost always look good. On the other hand, bright colors and contrasting tones go well with modern designs. Whatever color you opt for, always consult a painter contractor for the best results.
Size Of The Cabinet Matters
Whether you have a big or a small kitchen and if it is properly lit all influences the color of your cabinets. Your choice of color will either oppress or enhance the look of your kitchen. A scanty looking kitchen will benefit from lighter colors whereas darker cabinets will be appropriate for larger and well-lit spaces.
Single color Or Multiple Shades
You might not prefer to have either too dull colors or too bold ones for your kitchen cabinets. In such cases, consider combining two shades of a single color. You can use darker shades for the upper cabinets and lighter shades for the lower ones. This helps to keep the overall look neutral while adding an element of visual interest to the surrounding.
Are You Considering Selling Your House?
If you are planning to sell your house in Kingston, it is better to stick with neutral colors as it will appeal to a larger audience base
Some Color Ideas And Their Pros And Cons
While there are countless options available while selecting kitchen cabinet colors there are some colors which are commonly referred. But no color is free from drawbacks alongside their benefits. You can pick and choose after comparing and contrasting the pros and cons of each color.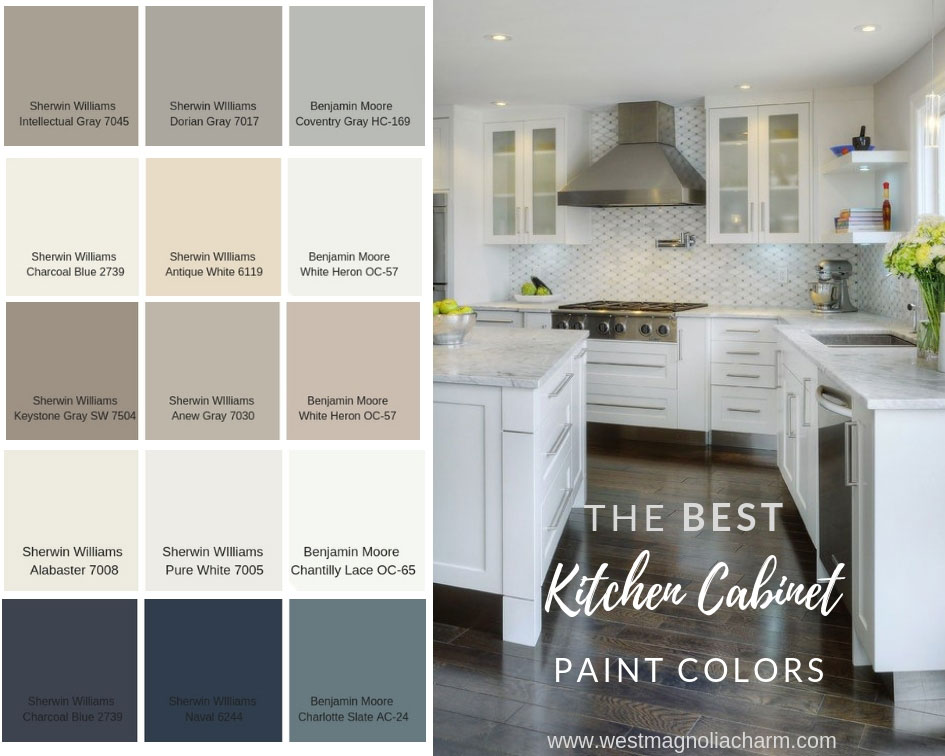 Image Credit: Westmagnoliacharm.com
The Serenity Of White
The classic and cool looking white suits every type of kitchen from the traditional country farmhouse to the ultra-modern style. But cabinet with a high-gloss finish run the risk of getting dirty easily in this color.
But you can always mix and match colors like earthy olive, turquoise, and sleek black to give a lively look to your kitchen cabinets.
Bold Black
This color provides a more dramatic and unexpected statement to your kitchen cabinets. When combined with a stainless steel base it gives out a terrific contemporary look.
But when used in rooms with dark colored walls it will result in a gloomy appearance. So, it is better to inject brighter colors like fuchsia, lemon or thin copper to give a less heavy effect.
Refreshing Blue
This color has created huge fashion waves in recent times as a potent kitchen cabinet color. With the myriad of hues available, from classic navy to trendy teal, it provides greater options to match the personal taste of the user.
However, this color can be a mood downer for many as this is quite an unexpected selection for kitchen cabinets. Combine pale neutral colors like beige or rust to add some splash to the overall look.
There are other color options as well, such as Natural Wood, Sophisticated Grey, and Bright Orange that can go well with your kitchen cabinets.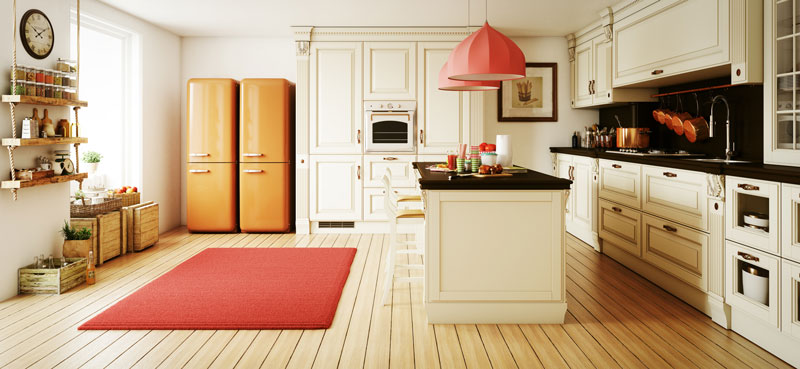 Image Credit: iStock/Bulgac
But remember, that this is a long-term investment and you have no option to back out of your decision once you have made a selection and started applying it on your cabinets. So, better get professional kitchen cabinet painting assistance before you take the final decision.
Are You Still Having Trouble Deciding? Hire A Professional Painting Contractor
As you proceed further with your color selection process, you will have several questions in your mind about the paint to use, the types of glazes, the distressing techniques, the sheen or gloss level to be applied, etc.
If you cannot get positive answers to these questions it is better to leave the entire responsibility in the hands of a qualified and experienced painting contractor like Princeton Painters who has a solution to all the problems that might come up during the painting process.
So, what are you waiting for? Contact a painting professional today and spruce up your kitchen space with attractive and appealing cabinet colors.